The Kenya's junior chess star, Meshack Kemboi, is now ready for victory in World Youth under 16 chess Olympiad organized by The All India Chess Federation set to take place in Ahmedabad, India from 10th to 20th December 2017.
Kemboi told the Africa Classifieds that he doesn't believe  in lossing the game but always  determined for victory.
The optimistic student and chess player acknowledged the power of the challenges from his national and international opponents to be the sharpener for his victory in the chess game.
The form three student of St. Patrick's High School Iten has done well in the past 11 tournaments since the year 2015 when he was introduced to Chess, his coach Shem Vilembwa attests.
Vilembwa who is an international chess coach currently based in the national school in the high altitude Iten, Rift valley Kenya wonders how Meshack has harassed him severally on the chess board during trials in the school.
"Meshack understands the game simply and fast, he is doing very well. I have played with him several games and I have lost the games so I didn't understand what I was dealing with. I didn't know that I was dealing with a national star," Vilembwa said.
Meshack topped Iten annual tournament and become overall second in the Rift Valley Championship finals for students in Alliance High School.
The team Kenya chess player also challenged his counterparts from over 10 countries in Africa to take position two in the Africa zone 4.2 championships recently held in Mombasa Kenya.
Meshack Kemboi was among other heroes celebrated by Elgeyo Marakwet County government during the 2017 heroes day fete in Kenya that took place on 20th of November, 2017. The county government gave him an air ticket to India to participate in the Olympiad.
Peter Kipkoech Kenda is an all-around professional in Kenya with a
long-term focus on journalism. He thinks in terms of results and
objectives; all with an insatiable hunger for excellence. Peter is a
proactive professional who always looks for positive ways to inspire and
engage with his superiors, sources, and audience.
Xujaajta Itoobiya oo ka cawday dhibaato ku haysata Maka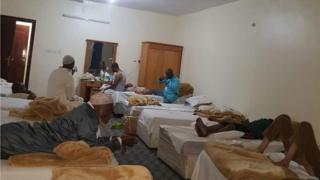 Zeynu Shaafi wuxuu marki ugu horreysay xajiyey 14 sana ka hor. Isaga oo sheegay inuu aad ugu faraxsan yahay inuu markale uu soo xajiyo haddana wuxuu ka cabanayaa sida xujaajta loola dhaqmay.
Waxaan islahaa wax badan oo isbeddelay ayaad u tagi doontaa, balse wax isbeddela iska daayee wax walba waa ay ka sii dareen.
Addis Ababa markaan ka duulay oo aan gaaray magaalada Madina "waxaa dajiyey goob aan munaasab ahayn oo aad cidhiidhi ah una qalmin lacagti faraha badneyd ee la iga qaaday"
Laba maalmood markaan madiina joogay waxaan u sii gudbay magaalada Maka "anaga oo sidddeed qof ah ayaa hal qol oo cidhiidhi ah nala dajiyey"
Go'yaasha, barkimaha, furaashka, suuliga, cunnada naloo keeno midkoodna ku qancin maayaan, waaliddiinteyda aan xajka u waday xitaa waxaan ka baqayaa iney niyadda igu qabtaan, runti duca ayaan ka raadsanayey labadeyda waalid ee aan soo xajisiiyey balse hadda waxaan ka baqayaa inay i habaaraa dhibaatada ay la kulmeen darteed."
Waxaanna aad uga sii xumaadaa lacagta la iga qaaday si aan xajka u soo guto iyo adeegga la i siiyey oo aan iisu dhigmin.
Qofkiba waxaa laga qaaday $3000 oo doolar lacag ka badan balse wax aan ku qanacno meesha ma yaalliin.
Qofka muslimka ah ee doonaya inuu booqdo beytka Alle waa inuu leeyahay awooddi dhaqaale uu waajibkaasi ku soo gudan lahaa. Dad aan yareyn oo reer Itoobiya ah ayaa sanad walba gudashada xajka ugu socdaala magaalada Maka iyaga oo ay qaarkood dhul beereedkooda ama xoolahooda ay iibiyaan si waajibka muu uga dhaco.
Muslimiinta Itoobiya oo ka mid ah dadka sanad walba u socdaala gudashada xajka ayaa waxay BBC-da u sheegeen iney dhan walba dhibaata ka haysato.
Dhibaatada ugu weyn oo ay xujaajta la kulmaan ayaa waxay ku sheegeen iney tahay cunna la'aan iyo hoy cidhiidhi ah oo la dajiyo.
Qaar ka mid ah Xujaajta waaliddiintooda oo waayeel ah iyo xaasaskooda ayaa la socda, taasoo dhibka ay la kulmaan ku sii badisay.
Sida sawirkan sare ka muuqata waa xujaajta dalka Itoobiya oo ay raashiin u qaybinayaan samafalayaal Sacuudiga u dhashay. Waxayna xujaajtu sheegayaan "inuu munaasabkooda uu sidan ahayn oo ay aad ugu xadgudbeen golaha arrimaha islaamka Itoobiya iyo ciddi kale ee ay quseyso marti gelinta xujaajta".
Xaaji Zeynu oo ka mid ah dadka Itoobiya ka soo xajiyey ayaa wuxuu sheegay "dhibaatadu iney haysato xujaaj badan oo nala mid ah haddana dhibku uu ku sii daran yahay dadka ka socda Itoobiya oo ay ugu wacan tahay maamul xumada golaha sare ee arrimaha Islaamka dalka Itoobiya."
Muslimiinta dalka Itoobiya waxay in mudda ahba ka cabanayeen boqollaal ka mid ah daaciyiinta iyo culamaa'u diinkana loo xidhxidhay golaha sare ee arrimaha Islaamka Itoobiya inuusan matali karin muslimiinta dalka ku nool oo lagu qayaaso 50 malyan.
Golaha hadda jirana uu yahay mid siyaasadeeysay oo uu soo magacaabay xisbiga talada haya ee EPRDF.
Iyaga oo dalbanayey iney soo doortaan gole cusub oo aqoon diineed iyo mid maamulba leh oo xquuqda muslimiinta Itoobiya ay leeyihiin soo dhicin kara.
Shirkadda diyaaradaha Itoobiya oo lagu qasbo iney xujaajta Itoobiya raacaan ayaa iyaduna qayb ka ah dhibaatada haysata xujaajta iyada oo airboorka caalamiga ee Bole aan xujaajta ugu diyaarinin goob ku filan oo ay ku sugaan xilliga duullimaadka, goob salaad lagu dukado iyo dadka tabarta daran caawimaadki ay u baahnaayeen oo ay helin.
BBC oo isku dayday iney la xidhiidho Golaha sare ee arrimaha islaamka Itoobiya iyo shirkadda diyaaradaha Itoobiya si ay cabashada xujaajta jawaab uga bixiyaan nooma suuragelin.
Source link
Author at Africa Classifieds
Aretha Franklin, fanaanaddii codka hallaasiga ah lahayd oo geeriyootay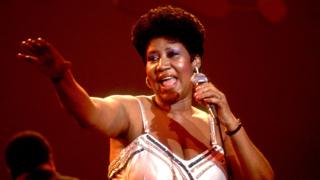 Aretha Franklin, 'boqoradda heesaha Soul' oo noqotay haweeneydii ugu horraysay ee ku caan baxda qoob ka cayaarka Rock and Roll, ayaa ku geeriyootay Detroit, ayadoo 76 jir ah.
Fanaanadda ayaa sannadkii 2010 laga helay cudurka kansarka, sannadkii horena waxay ku dhawaaqday inay heesaha ka fariisatay.
Waxaa aad loogu xusuustaa heesaheeda Respect iyo Think, 20 goorna waxay kaalinta 1aad ka gashay tartammada heesaha ee Maraykanka, taariikh faneed soo socday muddo 70 sano ah.
Bandhigii ugu dambeeyey ee ay dhigto wuxuu ahaa bishii Nofember ee sannadkii hore, xaflad ka dhacday New York oo gargaar loogu uruurinayey urur khayriya ah oo uu leeyahay Elton John.
Waxay ku dhalatay Memphis, waxaana dhalay muusikiiste iyo fanaan qaada heesaha kaniisadaha. Yaraanteedii waxaa fanka ku soo abaabiyey Mahalia Jackson iyo Clara ward.
Waxay dadaal u gashay in la barto sannadihii ugu horreeyey ee fankeeda, ayadoo shirkadda Columbia ay garan weyday si ay u dhigto codkeeda.
Sir Elton John ayaa ka mid ahaa dadka amaanta huwiyey, wuxuuna bartiisa Instagram ku qoray "Geerida Aretha Franklin waa dharbaaxo ku dhacday qof walba oo jecel muusig dhab ah".
Annie Lennox ayaa iyadana tiri "Meel sare ayey gaartay, weligeedna waxay ku nagaan doontaa halka ugu sarraysa sammada ee xiddiguhu ku yaallaan, waana cod wanaagsan, oo soo bandhigid wanaagsan, oo ah dadka wax duuba ee dunidan soo maray kuwa ugu sharafta badan"
1966kii ayey u wareegtay shirkadda heesaha duubta ee Atlantic Records, waxayna kula midowday kooxda muusigga garaacda ee Muscle Shoals Rhythm Section. Waxaa halkaa ka soo baxay qaar ka mid ah heesaheeda nooca soul-ka kuwa ugu khatarsan iyo fanniyadeeda cajiibka ahayd.
1968, Ameerika oo dhan iyo Yurub waxaa looga yaqaannay "gabadhii Soul-ka", waxayna astaan u noqotay sharafta dadka madow, iyadoo ka soo muuqatay dusha sare ee majalladda Time, waxaana abaalgud siiyey Martin Luther King.
sannadihii sideetameeyadii waxay soo saartay heeso aad looga daba dhacay, waxaana ka mid ahaa Who's Zooming Who? iyo heesta ay George Michael la qaadday ee I knew you were waiting (For Me).
Madaxweyne George W Bush ayaa 2005 ku abaal mariyey billadda madaxweynuhu bixiyo ee xorriyadda, ka dib markii lagu salaamay inay "qabsatay qalbiyada malaayiin qof oo Maraykan ah".
10 sano ka dib, waxay ka oohisiisay madaxweyne Obama markii ay qaadday (You Make Me Feel Like).
Author at Africa Classifieds
MPs conflict over Tatu Town probe » Capital Information
Via NJOKI KIHIU, NAIROBI, Kenya, Aug 16 – Contributors of Parliament probing the Tatu Town land scandal clashed throughout the grilling of one in all its administrators, Vimal Shah.
The legislators on the Lands Committee exchanged phrases when Shah was once requested to reply to queries on tax evasion claims by means of Cherangany MP Joshua Kutuny.
Makes an attempt by means of Kutuny to grill Shah who was once additionally answering a petition accusing him of bringing in foreigners as shareholders of Tatu Town, had been met by means of heated protests by means of committee contributors.
"It's being claimed that the federal government has misplaced over Sh6 billion on stamp accountability and tax evasion. My factor here's public pastime, other people evading tax madam chair," stated Kutuny.
Different contributors alternatively interjected.
"You're out of order. Which tax evasion are you speaking about we now have been being attentive to different witnesses, Nahashon Nyaga was once right here and he stated it was once no longer about tax evasion however extend in fee," Embakasi East MP Babu Owino interjected.
"We can't get started making conclusions that there was tax evasion when this subject continues to be below investigation so madam chair allow us to transfer on and we can come with that within the record if certainly it's true," Likoni MP Mishi Mboko prompt.
The MPs went forward and accused every different of getting vested pastime within the subject however the committee chair Rachael Nyamai (MP Kitui South) was once fast to forestall the heated alternate.
Changamwe legislator Omar Mwinyi who gave the impression disillusioned, described the behaviour of a few contributors as unbecoming including that they had been reducing the decorum of the Area.
"A few of us are pondering of resigning from Parliament on account of this sort of behaviour. What we're seeing is one thing that can tarnish our names and taint the Area, so I request that whoever comes sooner than us be accorded the time they deserve and contributors chorus from making needless feedback," Mwinyi defined.
On his aspect, Shah emphasized that there was once no warfare of pastime between Bidco Africa the place he serves because the Leader Govt Officer and Tatu Town.
In July 25, Tatu Town Chairman Nyaga and minority shareholder Stephen Mwagiru gave the impression sooner than Lands Committee the place they sought Parliament's intervention to offer protection to the pastime of Kenyans within the multi-billion shilling actual property the place they accused international administrators of tax evasion.
Mwangiru tabled paperwork appearing variations in the amount of cash indicated as having been paid for the switch of land to a couple buyers and what was once said within the Ministry of Land data.
"We spotted irregularities in access of titles on the Ministry of Land. I've paperwork appearing that assets that has been bought over Sh1 billion is said to were bought at Sh200 million to evade stamp accountability and source of revenue tax," Mwagiru stated.
The committee is probing a public petition filed by means of 1,300 Kiambu citizens via native MP Jude Njomo the place they requested Parliament to intrude and forestall international shareholders of Tatu Town from removing their land.
Nyaga, Mwagiru and Shah are the 3 administrators/ shareholders in Tatu Town and Kofinaf Corporate Restricted, which can be similar firms owned by means of the similar workforce of shareholders comprising Kenyans and international nationals.
{{current_weather.dt | moment( atts.date )}}
{{current_weather.temp | temp}} °{{units}}
{{day.dt | moment(atts.date)}}
{{day.temp | temp}} °{{day.temp_min | temp}} °{{units}}
{{current_weather.temp | temp}} °
Humidity: {{current_weather.humidity}}%
Clouds: {{current_weather.clouds}}%
Wind ({{current_weather.wind.deg}}): {{current_weather.wind.speed}}{{units_wind}}
{{current_weather.desc}}
{{day.dt | moment(atts.date)}}
{{day.temp | temp}}°
{{day.temp_min | temp}} °